Update from Hope + Food Bank
Posted on Friday 18 November 2016
Have fun Helping Hope+ Help Others this Christmas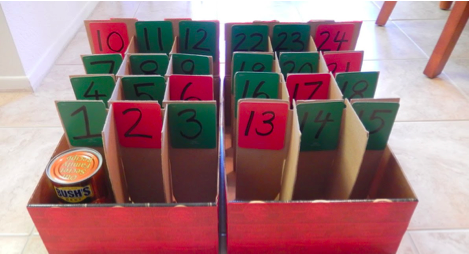 Our partners at Hope+ Food bank are encouraging as many people as possible to start work on making their very own Reverse Advent Calendar.  All you will need to make your Reverse Advent Calendar is a couple of boxes, some scissors, a marker pen, some Sellotape and a copy of the Hope+ Christmas Shopping list (attached below).
Please drop off your contents  in time for the last pantry before Christmas – 22 December.  You can drop them off at Cathedral House, or alternatively place them in the Food Bank in the Cathedral or the Crypt.
Any donations or help that you are able to give, is always very much appreciated.
More details can be found at www.hopefoodbank.org.uk