The Concert Society Christmas Concert
Cathedral

Saturday 2nd December 2023, 7.30pm - 9.30pm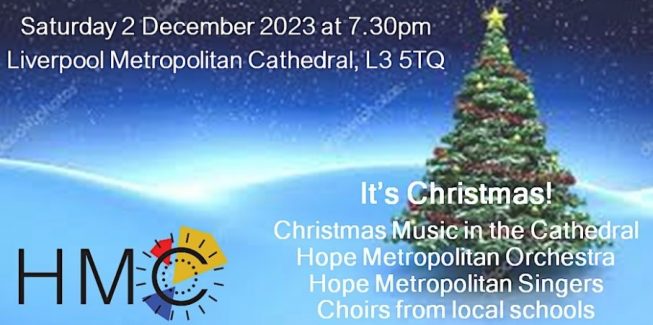 Start your Christmas with us in Liverpool's beautiful Catholic Cathedral.  The Hope Metropolitan Concerts Society's Orchestra and Singers will be joined, as always, by the delightful choirs of two local schools: Carleton House in Liverpool and English Martyrs of Litherland under the baton of the irrepressible David Lewis.
Listen to the musicians, join in with traditional carols, get yourself into the Christmas spirit.
To purchase tickets please click here.