The Cathedral Choristers of Britain in Concert
Liverpool Anglican Cathedral

Thursday 13th June 2019, 7.30pm - 9.30pm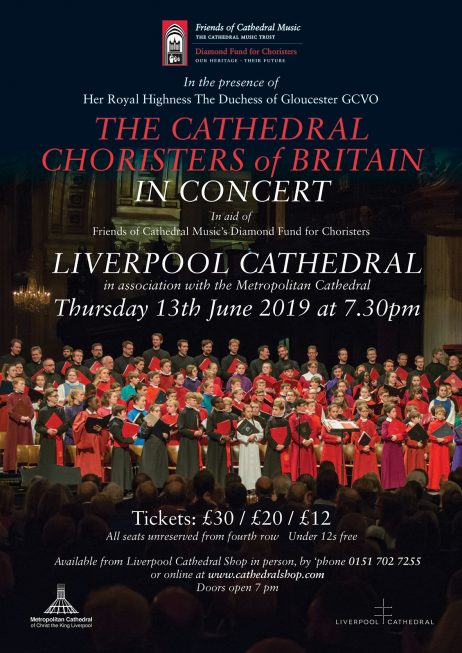 In the presence of Her Royal Highness The Duchess of Gloucester GCVO, The Cathedral Choristers of Britain will perform together at Liverpool Cathedral on 13 June 2019.
The concert, which is in aid of Friends of Cathedral Music's Diamond Fund for Choristers, will feature girl and boy choristers and lay clerks from nearly 40 cathedrals and choral foundations across Britain, including choristers from Liverpool's Anglican and Catholic cathedrals.
Tickets are available from Liverpool Cathedral Shop, by calling 0151 702 7255 or by clicking here.
Please note, this performance takes place at Liverpool Cathedral and not the Metropolitan Cathedral.