Choral Evening Prayer and Reception
Cathedral & Gibberd Room

Sunday 14th May 2017, 3.00pm - 5.00pm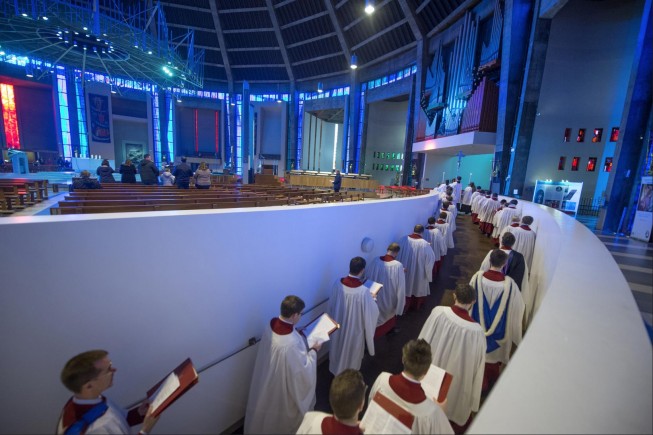 A warm invitation to attend a special Choral Evening Prayer service at 3pm, followed by tea and cakes in the Gibberd Room from 4pm, to celebrate the launch of the Cathedral Choir's new Jubilee CD.
Please feel welcome to extend this invitation to friends, family and colleagues. Service music will include works by Byrd, Handel and Bruckner.
This event is part of the www.choralevensong.org initiative to raise awareness of this inspirational choral tradition reaching back over 500 years. Choral Evening Prayer is held at the Metropolitan Cathedral on Wednesdays, Thursdays and Fridays at 5.45 pm and at 3 pm on Sundays every week, free of charge.
"Choral Evensong gladdens the heart, ravishes the ear, and restores the soul – my favourite way of spending an hour with glorious music in a glorious building" John Rutter, composer.
RSVP by Thursday 11 May to s.okeeffe@metcathedral.org.uk including numbers for catering purposes, please.