A Talk by Cardinal Charles Bo of Myanmar/Burma
Gibberd Room

Sunday 22nd May 2016, 2.00pm - 3.00pm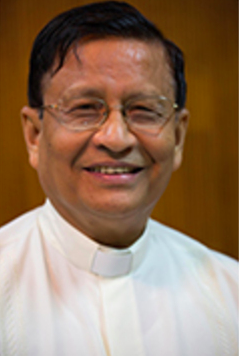 Cardinal Charles Bo was one of 20 new cardinals created by Pope Francis in 2015. He is the first cardinal from Myanmar/Burma, a country home to 800,000 Catholics, spread across 16 dioceses.
His Eminence Cardinal Charles Maung Bo will speak on religious freedom, the importance of inter-faith dialogue and the Church as a force for good in Myanmar today. This event will be followed by Sung Vespers at 3pm.
Please join us for what promises to be a fascinating talk.
Entrance is free and booking is not required.
Organised in conjunction with Aid to the Church in Need.
Cardinal Charles Bo will be celebrating mass at the Cathedral at 11am.